M a r k e t N e w s
Ethiopia adds a further 1 870 MW with Gigel Gibe III Hydroelectric Project
Posted on : Friday, 16th January 2015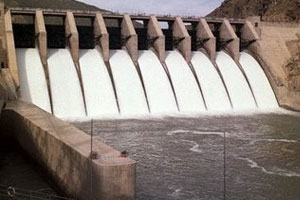 The Gilgel Gibe III Hydropower project, constructed and situated on the Omo River in Ethiopia is expected to, once completed, generate 1 870 MW of power assisting in meeting the energy needs of those residing in Ethiopia and neighbouring countries. Construction of the 243m concrete dam began in 2008, and is scheduled to start generating power in early 2015. It is reported that Gigel Gibe III's ten 187MW turbine units will boost Ethiopia's energy coverage by 94%.

According to Ventures Africa, Azeb Asnake, chief executive officer of the Ethiopian Electric Power Corporation said: '88 percent of the work for the Gibe 3 hydropower project has already been completed.'

The construction of the dam has however, remained controversial due to environmental concerns raised and subsequent lack of funding to complete the project with the expected cost of $2.1-billion.

Concerns were raised over the impact of the dam affecting established ecosystems and disruption of surrounding communities, particularly the 'reduced water flow' and the effect it would have on the fishing operations at Lake Turkana, feeding directly from the Omo River.

Ethiopian Electric Power's chief executive 'dismissed' concerns citing that research conducted into the project proposed that the dam would regulate river flow and 'stabilise fluctuating water levels.'

Gilgel Gibe III is planned to be fully operational by the beginning of 2016.
Source : Ethiopia adds a further 1 870 MW with Gigel Gibe III Hydroelectric Project