M a r k e t N e w s
East Africa surpasses Middle East with high paying jobs in oil and gas
Posted on : Monday, 11th August 2014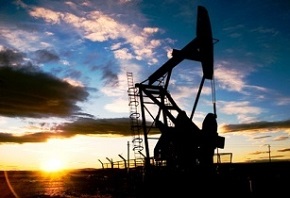 The study by Von Essen, providers of tax advisory services to international contractors, said that a growing number of oil and gas jobs offering more than US$171,172 per annum are being created due to increased exploration and extraction activity in the continent.
Von Essen added that Africa is now second to Europe for the number of highly paid roles advertised for top UK oil and gas industry professionals. Europe accounts for 41 per cent of the share.
There has been increased discoveries in Kenya, Ghana, Tanzania, Niger, Uganda, Mozambique and Angola, besides northern Africa and Nigeria.
The services firm added that the business environment in many African countries has been improving, encouraging greater external investment. Ghana, Niger, Uganda and Kenya are now able to produce more than 100,000 bpd.
Nigeria is estimated to be the world's tenth most oil-rich nation and one of the few oil producers that has not yet hit peak production. Nearly all of the country's reserves are found in the delta of the Niger River where there are approximately 160 oilfields and 1,480 wells in operation.
The study maintained that Angola has also become a leading producer of oil, is a member of OPEC since 2007 and is the third largest Sub-Sahara African trading partner with the USA, primarily because of its petroleum exports.
Lydia Marref, partner at Von Essen, said, "The fact that Africa now offers the second largest pool of high paying jobs in the energy sector is a very significant milestone. Africa has become increasingly attractive to international exploration companies and investors as it has become easier to access oil reserves and the continent has made great strides in becoming more business-friendly.
"It is likely that in the future, oil and gas companies drilling in Africa will require more consultants as new reserves are found."
Marref added that with the most highly paid roles concentrated in Europe, there are plenty of attractive opportunities there. "However, consultants shouldn't overlook the fact that there are other regions also offering high pay, interesting work and great opportunities for career progression."
Source : www.oilreviewafrica.com