M a r k e t N e w s
Soitec to scale back US CPV operations after 150MW project falters
Posted on : Wednesday, 7th January 2015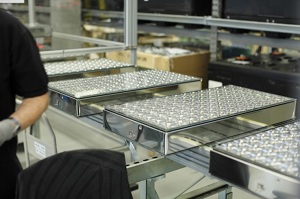 CPV producer Soitec said a 150MW CPV power plant previously announced would be scrapped as the customer, San Diego Gas & Electric was said to have encountered a "major roadblock" in developing the project.
Soitec said in a statement: "Certain of the administrative conditions pertaining to the transaction could not be fulfilled timely. Soitec will therefore not receive the expected CPV systems order from the designated EPC contractor which was anticipated to leverage its US cost base."
As a result if the cancelled project, Soitec said it would scale back its CPV module assembly operations in San Diego facility, while pursuing new business opportunities in the US.
Soitec said that its project pipeline for the 2015-2016 fiscal year was around 70MW in sales. The company expects to announce an impairment charge in order to reflect on the adjusted US pipeline of projects.
In April, 2014 Soitec lost a CPV deal with Tenaska Solar Ventures when a planned 150MW PV power plant in Imperial Valley, California was completely switched to conventional PV modules.
At the time, Soitec said that its San Diego assembly plant would not be affected by the lost order as it supported its global CPV project business.
The company also noted that its 44MW CPV plant built in South Africa successfully completed all requested testing procedures and had received confirmation from the South African utility, Eskom for the final commissioning of the plant, which we trigger final payment for the plant.
Source : www.pv-tech.org