M a r k e t N e w s
Tanzanian cement output expected to double
Posted on : Tuesday, 6th January 2015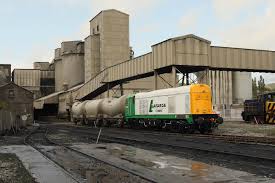 Tanzania expects to double its cement output over the next few years according to a report by the Daily News.
The news agency reported that Tanzanian Deputy Minister for Industry and Trade, Janet Mbene expects the country's annual cement production to rise to 6 million tonnes with the future opening of seven new factories.
According to the article cement consumption is viewed as a barometer for construction activity, which is one of the main drivers of economic growth in the country.
Tanzania's cement output rose 18.9% last year, to slightly above 3 million tonnes on the back of higher demand. Mbene said the rise in output would mean Tanzania would produce a surplus to be exported.
Cement makers operating in the country include Tanzania Portland Cement, which is 69.3 per cent owned by a subsidiary of Germany's Heidelberg Cement AG ; Tanga Cement, 62.5 per cent owned by Afrisam Mauritius Investment Holdings Limited; and Mbeya Cement, 62.76 per cent owned by France's Lafarge SA.
Lake Cement and Lee Cement Factory are two newest entrants in Tanzania's cement manufacturing and marketing sector with their core products under brand names of Nyati cement and Kilwa cement respectively.
Nigeria's billionaire and Africa's richest man, Alhaj Aliko Dangote, is constructing a 3-million tonne capacity cement plant in Mtwara Regi
Source : INFRASTRUCTURE NEWS