M a r k e t N e w s
Eland Oil & Gas - Crude Oil Sale Update
Posted on : Tuesday, 30th December 2014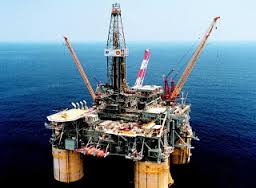 Eland (AIM: ELA), an oil & gas production, development and exploration company operating in West Africa with a principal focus on Nigeria, is pleased to announce that Elcrest Exploration and Production Nigeria Ltd ("Elcrest"), Eland's joint venture company, has completed the loading and sale of a further 31,500 bbls gross of crude for an average price of $94.93 per barrel. This will be the Group's final loading and sale for 2014, with settlement due prior to year end.
This year the Group has sold a total of 115,722 bbls gross of crude oil for an average price of $103.77 per barrel.
George Maxwell, CEO of Eland Oil & Gas commented:
"Eland has had a successful end to 2014, culminating in our most recent operational updates. The Company is moving from strength to strength and is well prepared and financed for our 2015 programme."
Source : OIL GAS AFRICA