M a r k e t N e w s
Freedom Property Fund kicks off new residential developments
Posted on : Monday, 11th August 2014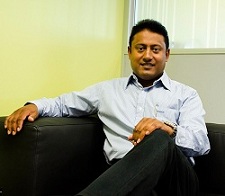 Newly-listed Freedom Property Fund today announced it has launched several major projects, including two residential property developments, which will boost its portfolio of income-generating rental stock. It is also unlocking capital by releasing residential properties for strategic sale to the market.
Following Freedom's successful listing on the JSE Main Board on 12 June 2014, it has commenced and progressed several projects identified in its prelisting statement, which advance its unique proposition for investors of capital growth derived substantially from residential property development. Freedom has a strong focus on residential property development held for lease and serving the increasingly attractive low- to mid-market segment.
The fund's diverse portfolio includes residential, commercial and industrial property assets of R1.56 billion
. Its assets comprise income-yielding properties and developments complemented by a secured pipeline of around R3 billion of commercial property developments and R7 billion residential rental and sale property developments, throughout South Africa.
In Burgersfort, Limpopo – South Africa's fastest growing town, driven by mining – Freedom has kicked off the development of the sizeable Tubatse Resident Estate, which will include a mix of 3,700 residential units with a variation of housing options and communal facilities.
Tyrone Govender, CEO of Freedom Property Fund, comments: "There is a tremendous demand for accommodation in this area. The thriving local economy is experiencing significant growth resulting from the investment from the majority of mining corporations over the last few years, as well as the increased activity in the retail sector by the likes of Redefine and Resilient which responds to this.
He adds: "The mines estimate the need for housing in the area at around 20,000 units right now, and this demand spans the entire economic spectrum."
The Tubatse Residential Estate is a natural extension of the town that will create a quality residential community comprising of around 2,000 full title units that average about 220sqm and 1,700 sectional title units with the average size of 76sqm.
The sectional title units, which form the first phase of the estate, are being developed by Freedom and will be held for lease. The development benefits from a 12-month rental guarantee. However, with the strong levels of demand in the town, Govender says the units are expected to be leased as they become available.
On a prime site in Tshwane, Freedom is also developing 90 residential units at Montana Residential, at a yield in excess of 12%. This medium-cost secure residential estate is in the highly accessible, high-demand node adjacent to the popular Colonnade Shopping Centre and the Zambezi Country Estate. The units will be held as part of Freedom's income-generating rental stock, and rolled out in high-density blocks. The development benefits from a rental guarantee for its first 12 months after completion, and Govender confirms there is already a waiting list of tenants for these homes.
Unlocking capital for further development projects within Freedom, it has started with its strategic sale of 261 services residential stands in Miami Village, in the St Helena Bay area of the Western Cape west coast. It has already concluded sale agreements on 35 of the ready-to-develop stands, which average about 500sqm, at R150,000 a stand.
"The fully-serviced gated estate is in an established neighbourhood in this picturesque part of the country, which is a favourite destination among many South Africans for its beautiful and tranquil setting," says Govender. "We're seeing demand in the area picking up for both residential and holiday homes."
Govender notes that Freedom will continue to optimise the development of our property portfolio and unlock value and new opportunities," says Govender.
"We'll continue to develop our excellent pipeline of opportunities to build substantial portfolio with a strong weighting in high-demand residential property that is held for lease, to drive the best value for our investors," says Govender.
Source : constructionreviewonline.com