M a r k e t N e w s
South Africa to announce 1,000 MW of renewable energy contracts
Posted on : Thursday, 18th December 2014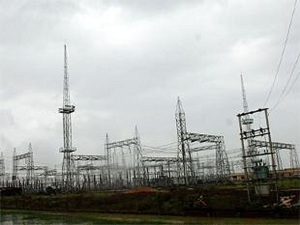 JOHANNESBURG - South Africa will announce a series of renewable energy projects on Monday that will add 1,000 megawatts (MW) of power into the country's constrained electricity grid.
It is also committed to introducing renewable into its mix of power generation, 95 percent of which is coal at the moment.
The so-called "Window 4" of its renewable energy bidding rounds has invited bids for a range of renewable projects such as wind, photovoltaic, biomass and small scale hydro-electric.
"On Monday we will reveal the names of the projects that are successful and also the megawatt for each project and the size of the plants we are going to build," a government source said.
Another non-government source familiar with the bidding said the following firms were strong contenders: Johannesburg-based BioTherm, Italy's Enel Green Power, Canada's Sky Power, European operator Mainstream Renewable Power and South Africa-based Mulilo.
All projects should be constructed within two years, and by 2017 their first power should be feeding into the grid, the government official said.
Contracts were signed with 15 companies on Thursday to also provide 1,000 megawatts of renewable energy in the so-called "Window 3" round.
South Africa invited bidders to submit proposals to build coal-fired power plants on Friday and signed 15 renewable energy deals on Thursday as it strives to end chronic electricity shortages.
The government appointed Deputy President Cyril Ramaphosa, a respected businessman, to oversee the turnaround strategy for struggling state utility Eskom, that only has enough funds to operate until January next year.
Source : reuters.com