M a r k e t N e w s
Renewable energy needs guarantees for investors in East Africa
Posted on : Friday, 8th August 2014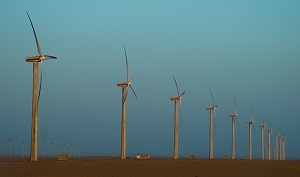 The slow pace with which renewable energy projects have been rolled out across Africa may prove to be an advantage in a few years. As they catch up, African countries could benefit from technological developments and falling costs of wind and solar power.
Norman Ndaba, Power and Utilities Sector Leader at global financial advisory firm Ernst & Young, says telecommunications developments in Africa may be an indicator of how renewable energy will evolve. In the 1980s and early 1990s fixed-line telephony was prohibitively expensive to establish in most African countries outside SA. Then cellular technology developed rapidly and cellular phones became widely accessible in Africa.
"Let's hope developments in renewable energy technology will also bring the costs down so we can leapfrog the technological divide," Ndaba says.
According to the 2014 Global Status Report for Renewable Energy, compiled by the Renewable Energy Policy Network for the 21st Century, renewable energy provided 19% of global energy in 2012 and its share continued to rise in 2013.
Figures for electricity access in Africa vary between 30% and 40%. But even in SA, with 85% electricity access, it is difficult to supply remote and poor households with power from the main grid. Renewables can help address this need.
Yet investment in renewable power in Africa and the Middle East last year was only $9bn, down from $10,4bn in 2012, the Global Status Report says. This is just a quarter of the amount invested in the US. Of the total invested in renewables in Africa, $4,9bn (over half) was spent in SA. Kenya was the second-largest market, at $249m, followed by Mauritius and Burkina Faso.
Source : www.bizcommunity.com