M a r k e t N e w s
Kenyan government raises US$2 billion
Posted on : Wednesday, 10th December 2014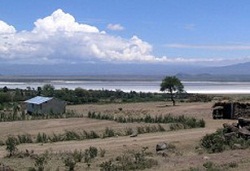 he government paper was oversubscribed to US$8.8bn although the government was interested in just US$2bn.
The money will pay for key infrastructure projects such as the Lamu Port, the US$3bn worth Galana-Kulalu irrigation project at the Coast and geothermal power project development in the Rift Valley.
"Access to international capital markets will help reduce our domestic borrowing. This will leave greater room for private sector borrowing and for banks to give favourable loan terms to consumers- spurring growth," said President Uhuru Kenyatta, while announcing the success of the Eurobond.
The influx of US dollars is also expected to ease pressure on the shilling which has gone through a period of volatility.
The Eurobond was issued in two tranches-one for US$500mn which attracted an interest of 5.9 per cent and expected to mature in five years. The other US$1.5bn attracted an interest of 6.6 per cent and will mature in 10 years.
Most of the investors for both tranches came from the US and the UK, with more than 80 per cent coming from fund managers.
Finance cabinet secretary, Henry Rotich, attributed the positive response to the Eurobond to sound macro-economic management, governance reforms and diversification in the private sector.
Source : www.africanreview.com/