M a r k e t N e w s
Acorn Group Kenya injects US$455m into a Real Estate project
Posted on : Friday, 8th August 2014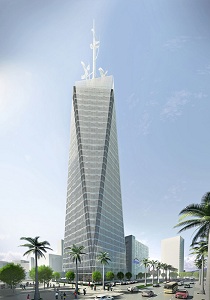 Acorn Group Africa, a real estate firm in Kenya is going to inject US$455m into a real estate project that will see the firm construct shopping malls, commercial offices, residential properties and commercial hotels in Nairobi, Lukenya and Kitengela.
The project is expected to commence in October this year with funds sourced through equity and bank loans.
The firm aims to meet the growing demand for retail and residential property by both the low and middle income segment driven by sound economic, demographic and social trends. Some of the properties will be sold and the rest packaged into Real Estate Investment Trusts (REITs).
The projects are being implemented in collaboration with the British American Investment Company (Britam) which has a 25% stake in the firm.
Acorn is a leading real estate development partner with over a decade experience in the Kenyan market, and a track record for successful delivery of large-scale projects. The firm has a managing a portfolio of 25 projects valued at over US$227m in Kenya, Uganda and South Sudan.
The construction of Arboretum Square in Kileleshwa will star in September where a shopping mall, residential units and a luxury will be constructed.
The firm has been involved in many projects in Kenya over time. They include the construction of the head offices of Coca-Cola East and Central Africa, Deloitte East Africa and Equity Centre in Upper Hill, Nakawa Business Park in Uganda and Britam tower which is still under construction in Nairobi.
Source : constructionreviewonline.com