M a r k e t N e w s
Kenya: Voi Reaps Big From Kenya's First Major Carbon Project
Posted on : Friday, 8th August 2014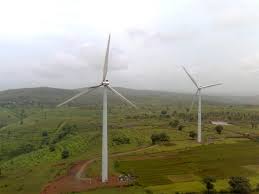 For many years, residents of Kasigau location in Voi lived off felling trees, clearing bushes and burning charcoal in an open-canopy forest where they call home, but a carbon trading project is empowering thousands of residents here to embrace new sustainable sources of livelihoods.
The smoky overhead that traditionally engulfed the forest has now paved way to a clear, fresh atmosphere as people adopt new sources of livelihoods.
"A decade ago, this region was literally burning, there were no trees in my farm when I moved here, the area was so dry and hot, people were cutting down trees and burning bushes," says Mercy Ngaruiya, a community leader in Kasigau.
But she says that despite clearing the forest for charcoal, firewood and agriculture, poverty and unemployment levels at Kasigau remained high, sources of fresh water diminished, while education and health services were poor.
"That has changed now, things are very different and the environment is continuing to improve after my fellow villagers agreed to embrace environmental conservation," says Mercy.
Tucked between Tsavo east and Tsavo west, Kasigau region is slowly rising from the ashes to a green economy thanks to a REDD+ carbon credits project.
The Kasigau Corridor REDD+ project, anchored on the Reduced Emissions from Deforestation and Degradation (REDD+) mechanism, is now turning around lives of thousands of people in Kasigau.
The REDD+ concept was designed by the UN to stem deforestation where countries that reduce their emissions of carbon from forest loss receive compensation in the form of payments from developed countries. This is known as the carbon credits trade.
In this trade, proceeds from the sale of carbon credits are reinvested in green economic development like the ones in Kasigau corridor. Carbon emissions from deforestation accounts for around one-fifth of all human-generated emissions according to environmentalists. The UN has determined that the world needs to reduce emissions by 17 billion tons per year by year 2020 to avoid catastrophic climate change.
The Kasigau project is located on 200, 000 hectares of forested area that is home to over 50 species of large mammals, more than 2,000 African elephants, more than 300 species of birds and other significant populations' species of animals like grevy gazelle, lion and zebras.
Wildlife Works is a conservation organisation that is implementing the Kasigau REDD+ project while empowering communities to initiate eco-friendly activities.
This is the first verified REDD+ project in Kenya and the world where communities living around a REDD+ project are earning money from conservation of their biodiversity.
Pascal Kizaka, chief of Kasigau Location in Voi district observes that the concept had really inspired the people around the area. "At first it sounded funny, people could not understand how a standing tree could generate money," he says.
Mike Korchinsky, the president of Wildlife Works organisation, says that the real challenge was to convince the community that not clearing their forest could generate more cash than clearing it.
"Seating here back then you could always hear sounds of axes cutting trees, now the sounds have gone silent," says Korchinsky. He says there are unprecedented benefits that can be achieved by protecting forests. "These communities have owned this forest for the last 42 years and have never received anything for it, so for 42 years no money, but now one year one million dollars from carbon credits," he says.
Currently, the Kasigau REDD+ project generates $3.2 million (Sh279 million) and one third of the revenue is distributed directly to the land owners while part of it goes towards projects development. The sale of carbon per ton is averagely $8 (Sh696).
The proceeds accrued from the sale of carbon credits is shared through community trust which distributes money through five locational committees which are elected by the community members.
The committees then make decisions on behalf of their communities on the projects to be funded., which may include education, health, jobs, housing, food and water and security.
For instance, residents recently decided to construct 20 modern classrooms that accommodate over 700 pupils using carbon credits money. Money from the project has also been used to sponsor up to 1, 800 students through bursaries. "Personally I have benefited because I have two children, one in secondary school and the other one in college," says Nicolleta Mwende, a teacher.
At least six water projects have also been established. "We have these rock domes all over the project area, the rains fall from the surrounding hilly areas and water flows into these sandy domes," says Rob Dodson, vice president, African Field Operations at Wildlife Works.
The domes store clean water for months in rainy seasons. To stop charcoal burning, the REDD+ project came up with an initiative to produce eco-charcoal. Community members prune trees and the branches are put in a special kiln where char is formed.
The char is then pressed using a locally assembled machine to form blocks of charcoal which are then transported to communities to be used in cooking.
The Kasigau project has employed up to 400 people from the village including 100 rangers who are trained to protect the trees and wild animals. A group of employees work at a farm where 50, 000 indigenous trees seedlings and fruit trees are propagated.
An eco-factory put up in the area is perhaps the most important of the projects. 75 people work in this factory and everything done in the clothing factory is organic, says Rob Dodson.
The factory produces eco neutral garments which are sold to local and international companies. According to Alfred Gichu, the forestry climate change specialist at Kenya Forestry Service , the future of carbon credit in Kenya is bright.
"There is a broad stakeholders' awareness going on to sensitize Kenyans on the REDD+, but a policy needs to be developed to guarantee and support investments in viable REDD+ projects by private companies that carry out this REDD projects," says Gichu.
Source : www.allafrica.com