M a r k e t N e w s
GE s Partnership with ALA- Africa's step towards inovative development
Posted on : Tuesday, 25th November 2014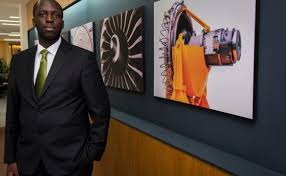 African Leadership Academy (ALA) identifies young leaders from across Africa and enables them to practice and develop leadership through a hands-on and unique entrepreneurial leadership program at its Johannesburg campus in South Africa. The Academy then connects these young leaders with opportunities to impact communities, organizations, countries and the world at large. ALA believes that addressing the causes, rather than the symptoms, of under-development in Africa is the best way to effect transformative change on the continent. Furthermore, it is their view that the undersupply of leadership and top talent across key sectors on the continent is the cause of many of Africa's most pressing challenges. It is this understanding and their belief in the power of an individual that inspires ALA to bring in students from around the continent to teach them the essential skills and entrepreneurial mind-set needed to become the next generation of great African leaders.
GE believes in ALA's mission and has partnered with the Academy to enable students from Ethiopia, Mozambique, Tanzania and the very first students admitted from Angola, attend the Academy. With over 85% of the students at ALA being from poor backgrounds and on full scholarships, GE's support is critical in enabling these students to attend the academy. In addition to empowering young leaders to shape Africa's future, GE's partnership with ALA also supports GE's drive to develop local African talent. To date, several ALA alumni, many of whom are attending college in the United States, have interned at GE offices across the continent and currently, a number are being interviewed for full-time positions.
Check out the below video to get a better sense of the African Leadership Academy, its mission, the students and how GE is involved.
Source : www.gereportsafrica.com