M a r k e t N e w s
Kenya has pledged to sign a new treaty on the management of plastic waste.
Posted on : Wednesday, 27th October 2021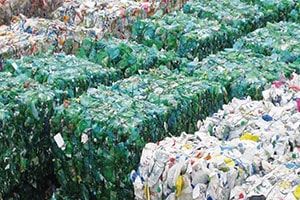 The Kenyan government has just announced the commencement of a new plastics accord. The goal of this programme is to progress toward a more sustainable management of plastic trash, which is a major cause of pollution in the environment.
Thanks to a pact, Kenya's campaign against plastic pollution is taking a new direction. The effort, known as the Kenya Plastics Pact (KPP), brings together enterprises, local governments, researchers, non-governmental organisations (NGOs), civil society, the informal waste industry, and other plastics value chain partners. Kenya's goal is to create a circular economy for plastics by 2030.
As part of this, KPP members have pledged to raise funds to help plastic trash collection, reuse, and recycling in Kenya. According to the World Bank, the East African country generates 480 tonnes of plastic waste per day, or 20% of the 2,400 tonnes of garbage produced each day. Kenyans, particularly the youth, will benefit from the programme by having more job options.
The Kenyan government through the Kenyan Ministry of Environment, the Kenya Private Sector Alliance (Kepsa), the Kenya Organization for Extended Producer Responsibility (Kepro), the Kenya Association of Manufacturers (KAM), the Retail Association of Kenya (Retrak), World Wide Fund for Nature (WWF) Kenya, Waste Electrical and Electronic Equipment (WEEE) Centre, Together For Better Foundation, Tierranjani Africa, Kenya PET Recycling Company (Petco), Nairobi Waste Collectors Association, and Ajira Digital and Employment Programme is supporting the Compact.
The new Kenyan agreement comes as Kenya and the United States continue to negotiate the import of 500 tonnes of plastic garbage each year. This raises concerns regarding the new method to plastics management's applicability in Kenya.
Source : www.afrinews.co.ke