M a r k e t N e w s
Toyota Kenya and Gulf African Bank Have Signed A Truck Financing Agreement
Posted on : Wednesday, 28th April 2021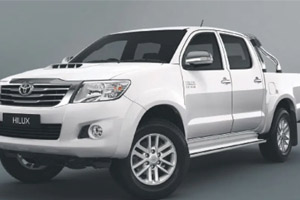 Gulf African Bank (GAB) has partnered with Toyota Kenya to provide financing to customers purchasing Hino trucks, buses, and Hilux pickup trucks.

Customers will have access to up to 90% financing in the payment system, which will enable buyers to repay the loan in six years, according to GAB Managing Director Abdalla Abdulkhalik.

"The financing is open to everybody. Motor vehicles being purchased should not be older than seven years from the year of manufacture," said Mr Abdulkhalik in an interview.

Customers will be charged a rate of 13% interest on the loans, with a processing period of no more than 72 hours.

Customers will not be allowed to take advantage of the contract's repayment holiday, which does not apply to public transit vehicles.

The agreement is expected to increase profits for the car dealer, which have been hampered by Covid-19-related issues.

Toyota Kenya, Isuzu East Africa, and Simba Corporation, among other new vehicle dealers, announced a 16 percent drop in sales to 11,086 units last year, compared to 13,199 units in 2019.

Toyota is the most common vehicle brand in Kenya, accounting for 54 percent of all auto imports, according to KRA data.
Source : www.exafnz.com