M a r k e t N e w s
Kenya partners with Canada-Africa Chamber of Business to boost trade
Posted on : Monday, 26th April 2021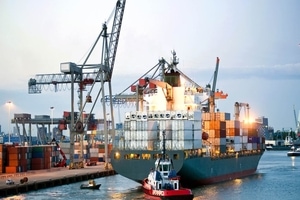 Kenyan companies are poised to benefit from international trade and investment opportunities in North America after being full-time members of the Canada-Africa Chamber of Commerce.
Via knowledge exchange and networking activities, the 27-year-old private, non-profit organization aims to accelerate Canada-Africa trade. It brings together important African decision-makers, including ministers and heads of state, as well as businessmen, entrepreneurs, and policymakers.
"I am delighted to invite an African center and a representative on the continent on behalf of the board," said the chamber's chair Sebastian Spio-Garbrah in Ottawa, Canada.
In 2019, Kenya had a trade deficit with Canada of Sh11 billion. According to the Kenya National Bureau of Statistics (KNBS), the country imported products worth Sh13.9 billion from Canada in 2019, representing a 56% growth from Sh8.9 billion in 2018. In 2019, exports to Canada totaled Sh2.9 billion, including vegetables and textiles.
Following its entry, Kenya will host the Second Session of the Kenya-Canada Bi-National Commission meeting on trade and investment in Nairobi.
A memorandum of understanding (MoU) between the Kenya Private Sector Alliance (KEPSA) and the chamber is also being signed, as is a virtual trade mission from Canada to Kenya in the second half of May.
'We are excited to benefit from the experience and skills gained over a quarter-century of fostering trade and investment between Canada and Africa,' Kenya High Commission in Ottawa Charge d'Affaires Stephen Lorete said.
Source : ltzjhm.co.ke