M a r k e t N e w s
Onshore Tanzania's Ruvuma PSA gets an operational update from Aminex
Posted on : Thursday, 22nd April 2021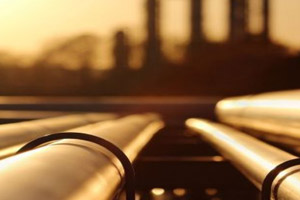 ARA Petroleum Tanzania Limited (APT), which has assumed operatorship of the Ruvuma PSA, has completed the farm-out agreement with Aminex.

Aminex is borne for its share of related field production costs up to US$35 million, equating to a total development expenditure of US$140 million, under the farm-out deal.

The joint venture partners agree that obtaining a high-resolution 3D seismic survey is critical to the development of the field development plan. The new seismic data would also aid in the final planning of the Chikumbi-1 well, as well as the location of any subsequent construction wells.

APT has presented a revised timetable to the joint venture partners and the Tanzania Petroleum Development Corporation, indicating that seismic acquisition will take place over 480 sq km in the second and third quarters of 2021, with processing to follow.

The Chikumbi-1 well was planned to drill to a total depth of 3,485 metres, aiming for a confirmed Cretaceous gas reservoir as well as a deeper Jurassic exploration prospect. First gas from the project is expected in September 2024, assuming a good outcome with the upcoming Chikumbi-1 well.

"The Aminex Board is pleased that operation on the ground in Tanzania is finally taking concrete shape and bringing us closer to developing the Field Development Plan while enabling the final planning of the Chikumbi-1 well and assisting with the location of subsequent wells," said Charles Santos, executive chairman of Aminex.
Source : www.exafnz.com