M a r k e t N e w s
IFC partners with Philips and the Co-op Bank of Kenya in $281m Healthcare deal
Posted on : Thursday, 22nd April 2021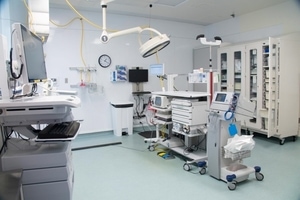 The World Bank Group's International Finance Corporation (IFC) has announced collaborations with health technology company Philips and the Co-operative Bank of Kenya to assist small businesses in the health sector in purchasing critical medical equipment and strengthening their response to Covid-19 and other pressing healthcare challenges.
The agreement is intended to provide risk-sharing services and assist small companies in obtaining up to $281 million in loans and leases. The collaboration would benefit healthcare providers in Cameroon, Côte d'Ivoire, Kenya, Rwanda, Senegal, Tanzania, and Uganda.
Smaller healthcare facilities that service more than half of Africa's population, including low-income patients, are set to receive loans ranging from $5,000 to $2 million to help them lease or buy medical equipment. Smaller healthcare operators in Africa are currently unable to obtain bank loans due to potential high investment costs, which means they cannot finance hospital supplies, repairs, or trained medical professionals.
The collaborations between the International Finance Corporation, Philips, and the Co-operative Bank of Kenya are the first under the Africa Medical Equipment Facility, which is headed by the IFC.
Gideon Muriuki, CEO of Co-operative Bank of Kenya, said that the agreement with IFC and Philips would enable Co-operative Bank to expand credit to a broader range of investors in the health sector, who have previously found credit availability difficult.
"Health spending is one of the most significant budget items in many Kenyan households; any assistance that makes it easier for the sector to thrive and serve our people is greatly appreciated," Muriuki added.
The facility provides a network of consulting services to assist small companies in the healthcare industry in strengthening their medical equipment sourcing procedures, financial reporting competencies, and strategic strategy.
The consulting service will also assist participating financial firms in improving their credit underwriting capabilities for the healthcare industry.
Source : neafric.co.ke