M a r k e t N e w s
Japanese firm launches $15m African startup fund, reveals 5 investments
Posted on : Tuesday, 30th March 2021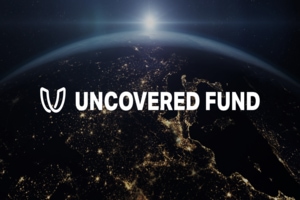 Uncovered Fund, a venture capital company focused on early-stage entrepreneurs in Africa, announced today the opening of its $15 million fund, which is set to close at the end of June this year. Takuma Terakubo's Tokyo-based firm, established in 2019, will invest $50,000 to $500,000 in African startups in the seed and Series A phases.
Uncovered Fund invests in retail, fintech, health tech, logistics, MaaS, agritech, and smart city startups in Kenya, Nigeria, and South Africa. According to the general partner, the company invests in these sectors because "they are simple habits in people's lives, and we think it is necessary to increase comfort as soon as possible."
So far, it has invested in five startups around these industries and markets. Sky Garden, a Kenyan e-commerce platform; RxAll, a U.S.-based and Africa-focused health tech startup; Gozem, a Francophone Africa mobility startup; LipaLater, a Kenyan fintech company; and SEND Technologies, a Nigerian digital freight startup backed by YC.
Some of these firms work in other countries, and Terakubo says the company is able to finance startups in other African countries as well. "We are looking for African startups that want to extend their activities into several countries. As a result, we invite startups from every country as long as the company can scale."
Uncovered Fund joins the ranks of other Asian early-stage venture capital companies such as Future Hub, Kepple Africa, and the newly launched Sherpa Ventures, all of which have launched in the last four years and financed over 50 African startups. Terakubo says his VC company plans to raise this amount this year by funding 15 startups and promoting more cooperation between African entrepreneurs and Asian investors.
"Our main future goal is collective development from African economies to Asian economies. I'm looking forward to the opportunity of partnering with African entrepreneurs to build the future as a VC and an entrepreneur," Terakubo said.
Source : gtbor.co.ke