M a r k e t N e w s
Dar Port Extends the Types of Cargo it can Handle
Posted on : Monday, 22nd March 2021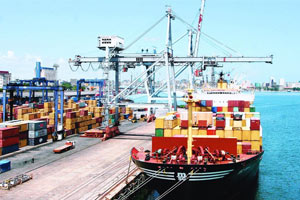 The port of Dar es Salaam has declared that the categories of cargo cleared would be extended to include fertilizer, industrial and domestic sugar, edible or cooking oil, wheat oil products, coal, liquefied petroleum gas, chemicals, and any liquid-related products.

Tanzania Shipping Agencies Corporation informed stakeholders that the organization would begin implementing its mandate of clearing additional goods on March 15.

"In light of the above, shippers and consignees, or their agents, are required to send all documents relating to the clearing and forwarding of import and export cargo stated in Section 7(1)(a) of the Act, as amended, to the Commissioner for Customs and Excise with effect from March 15, 2021. The records should be sent electronically and in hard copy to the Manager Clearing and Forwarding," according to the notice.

TASAC currently has an exclusive mandate under Section 7(1)(a) of the Tanzania Shipping Agencies Act of 2017 to carry out clearing and forwarding functions relating to the import and export of minerals, mineral concentrates, machinery, supplies, goods and/or extracts related to minerals and petroleum, weapons and ammunition, live animals, and government trophies.
Source : www.expogr.com