M a r k e t N e w s
Tata Power explores Renewable Energy Opportunities in Africa
Posted on : Thursday, 7th August 2014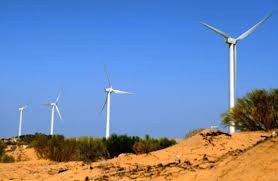 Tata Power is looking for expansion opportunities in East Africa.
The private power utility has an installed generation capacity of more than 8,580 MW, with around 1,170 MW coming from clean energy sources. Tata Power, Chief — Business Development, India Business & Renewables, Rahul Shah told PTI that the company was looking for opportunities in the renewable energy space, within Africa. Opportunities are being eyed in Kenya, Tanzania, Uganda and other parts of Africa.
Out of current renewable capacity, hydel projects make up for about 447 MW while wind plants account for around 460 MW. The company aims to have 18,000 MW capacity by 2022, with 20-25 per cent contribution coming from clean energy sources.
Among others, the company is executing two wind power projects in South Africa, together having more than 220 MW capacity. These are being implemented through Cennergi (Pty) Ltd — a joint venture between Tata Power and Exxaro Resources.
As per the company's latest annual report, it continues to evaluate investment opportunities in Africa, Turkey, Middle East, South East Asia and the SAARC (South Asian Association for Regional Co-operation) region. While African market continues to remain the primary focus of business for the company, it has started making investments into projects in select international geographies to strengthen and diversify its portfolio and for greater impetus for growth.
Through its subsidiaries, Tata Power is also currently engaged in providing management and technical advisory services to two distribution companies in Africa.
Source : www.panchabuta.com