M a r k e t N e w s
Djibouti is launching its National Geothermal Energy Engineering Company
Posted on : Friday, 12th March 2021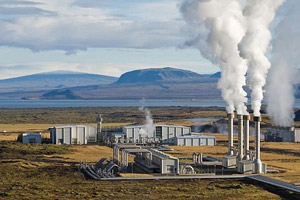 Djibouti has reached another milestone in its geothermal energy growth with the creation of its own national geothermal energy engineering business.

Dubbed the Red Sea Drilling Company (RSDC), the new venture will not only work to expand the country's geothermal energy reserves, but will also have a training and capacity building programme to be established by a number of engineers and technicians in the coming years, which is important for the country's energy independence.

In addition, according to a presentation by Africa Oil & Power, RSDC aims to develop capacity in water drilling – in an effort to strengthen the country's water protection – and, further down the road, to acquire mining and oil and gas drilling capabilities. In the medium term, RSDC expects to become an East African drilling major player in the Ethiopian, Somali and Kenyan markets.

For the time being, however, international know-how is still necessary for the country's short-term goals, which are definitely behind the US$6.5 million contract awarded by ODDEG to Kenya's KenGen in February 2021 to drill three wells in Lake Assal. In time, RSDC will be at the core of Djibouti's ambitious geothermal ambitions of using geothermal energy to fully supply its domestic market and becoming a de facto exporter of energy. Estimates indicate that Djibouti holds as much as 1000 MW of generating capacity from its geothermal resources as is adequate to meet domestic demand with added surplus, to supply electricity to 50 percent of Djiboutian citizens who still lack access to the national grid, and to supply their rising power-hungry industrial park.

Early investments in the country's geothermal power date back as far back as the 1970s, but war and the global economic crisis have repeatedly sidelined plans. However, in 2013, the government agreed with the African Development Bank to authorize a USD$6.83 geothermal exploration loan around Lake Assal, the country's most promising region.

Another USD$14.68 million loan in 2016 and the final approval of a USD$3.22 million loan reached in May 2020 laid the groundwork for the possible establishment of a 20-MW geothermal power plant with the ability to extend to 50-MW at a later point. This plant alone will meet two-thirds of the country's current energy needs, and will go a long way towards meeting Djibouti's target of running 100% of its economy on renewable energy by 2030 alone.

The small nation state of 800 000 citizens is currently heavily dependent on electricity imports from neighboring Ethiopia and on a relatively small heavy-fuel power generation network. This agreement meant that Djibouti's electricity was one of the most costly in the country, up to six times the price of electricity in neighboring Ethiopia. Geothermal power offers a potential for a major reduction in energy prices and a rise in economic growth.
Source : www.expogr.com