M a r k e t N e w s
PET recycling being promoted by Silafrica in collaboration with the PETCO board and the Tanzanian government
Posted on : Friday, 5th March 2021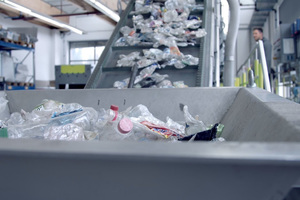 A PET preform is a test tube-shaped piece of plastic that is produced by a process called injection moulding, using a plastic called PET (Polyethylene Terephthalate) that produces liquids and food containers.
The Group, with its presence in Tanzania, Kenya, Uganda and Ethiopia, is known for setting benchmarks in the manufacturing sector with high quality standards in terms of customer satisfaction and the adoption of top-of-the-range technological equipment. In December 2019, the company made a huge investment in a new Husky-3 machine that would help to expand its PET preform production capacity. The Husky-3 is a Tier 1 machine that produces high-quality preforms and operates under highly efficient production conditions.
Silafrica Tanzania produces high-quality goods with four preform machines in their factory, the majority of which operate at 95 percent OEE (Overall Equipment Efficiency), which is substantially higher than the industry norm of 85 percent OEE. The Husky-3, their most recent acquisition, has an incredible potential of 330,000 preforms per day, up from 250,000 preforms per day on the Husky-1 and 2. This has resulted in a 32 percent rise in production volume, as well as improved consumer confidence and other significant benefits that can be obtained from increased yields. It has also seen them gain the confidence and support of their long-term customers.
The fully automated system has an electric fore clip that feeds material into the machine and heats, injects, moulds, cools, and ejects the preform product on its own. To ensure the company's optimum hygiene and sanitary quality in their products, the packaging is achieved with minimal human touch. It also needs very little human supervision and aids in the efficient use of manpower.
Other notable benefits of the PET preform machine include the ability to reduce downtime and conserve electricity, lowering production costs. In addition, the PET product is conveniently recyclable. Used bottles can be collected and turned into finished goods like fibre fill for duvets and pillows, PET trays for fruit, geotextiles, and even new bottles. Mr. Alpesh Patel, CEO of Silafrica Tanzania, is passionate about the circular economy and serves on the PETCO board of directors, collaborating with the Tanzanian government to encourage a circular economy through PET recycling.
Furthermore, the organisation recognises the importance of having specific expertise in their plant in order to employ more local and expert labour. As a result, by experts who train local engineers, they provide the requisite training for their staff on how to operate the system. They assist in the skill development of the numerous workers who run PET preform machines. Silafrica is on track in terms of performance leadership and maintaining high manufacturing efficiency and standards, having been identified as one of Tanzania's early adopters of the impressive technology, with no other plants in the country comparing.
Source : www.packagingfuture.tz