M a r k e t N e w s
Tanzania and Oman Sign Pact on Ports Master Plan Development
Posted on : Wednesday, 24th February 2021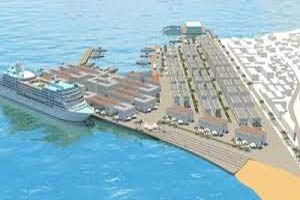 On Thursday, Tanzania's Zanzibar and the Oman Investment Authority signed a Memorandum of Understanding aimed at implementing a master port development plan along the Indian Ocean coast.

In a statement issued by the Zanzibar State House, President Hussein Mwinyi of Tanzania and a high-ranking delegation from the government of Oman announced the signing of the agreement.

The contract was signed by Tanzania's Permanent Secretary to the Ministry of Works, Transport and Communications, Amour Hamil Bakari, and Mohammed Al-Tooqi, Managing Director of the Oman Investment Authority.

According to the declaration, the agreement involved the development of major ports in the coastal areas of Mangapwani and Bumbwini in the Zanzibar archipelago.

The agreement will see the development of a container port, a port for fishing vessels and a port for oil and gas, the statement said without giving any financial details of the mega project.

Speaking shortly after the agreement was signed, President Mwinyi said that the development of ports signalled the start of a journey towards economic growth in the islands.

Mwinyi said that his government had decided to build ports because they were the economic backbone of Zanzibar.
Source : www.innzaf.com