M a r k e t N e w s
Sub-Saharan Africa Could Green-Light 74 Mil Mt/Year LNG Capacity By 2030
Posted on : Thursday, 18th February 2021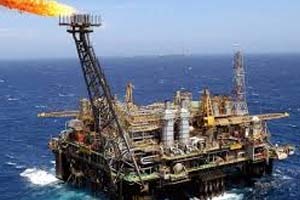 Sub-Saharan Africa could approve an additional 74 million mt/year of LNG export capacity by 2030 if market conditions permit, the African Coalition for Trade and Investment in Natural Gas said in a report published on February 9.

In addition to a total of 60 million mt/year of export capacity the region is expected to have by 2025, ACTING—launched on 3 February by the African Energy Chamber and investment research firm Hawilti—said in its inaugural report.

ACTING said sub-Saharan Africa had significant potential to expand its LNG export capacity and increase its own gas consumption, particularly through gas-to-energy projects.

"Natural gas has the potential to be a true enabler of economic recovery post-COVID and to support Africa's energy transition," said Nj Ayuk, Executive Chairman of the African Energy Chamber.

Sub-Saharan Africa remains a limited producer of gas despite its abundant reserves and has not yet fully benefited from its own gas resources, ACTING said.

Sub-Saharan Africa currently has an export capacity of 33.8 million mt/year for LNG across four countries—Angola, Cameroon, Equatorial Guinea and Nigeria.

In addition, a further 26 million mt/year export capacity is under construction—Nigeria LNG's seventh train, BP's floating LNG production project in Mauritania/Senegal, and two new export facilities in Mozambique (Total-operated Mozambique LNG project and Eni's Coral FLNG).

"By 2025, sub-Saharan Africa will house four onshore LNG terminals and three FLNG units, able to export 60 million mt/year of LNG," said ACTING.
Source : www.innzaf.com