M a r k e t N e w s
KENYA: Norfund Invests $15 Million in BLK1 for Electrification via Solar Kits
Posted on : Monday, 15th February 2021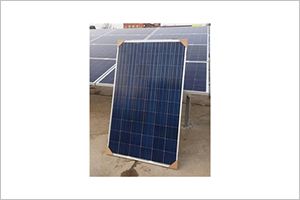 Norfund, a Norwegian government's investment company joins the Brighter Life Kenya 1 Limited scheme with a USD 15 million investment. Norfund hopes to provide around 1.9 million Kenyans with access to electricity through solar home systems.
Brighter Life Kenya 1 Limited is expanding. The scheme launched in 2020 to facilitate the financing of solar home systems in local currency (shilling) in Kenya is registering a USD 15 million investment by Norfund, a Norwegian government's private equity company. The USD 65 million facility was set up by Solar Frontier Capital Limited (SFC), a wholly owned subsidiary of African Frontier Capital, a Mauritius based financial company. The purpose of the facility is to set up the acquisition of receivables on solar home systems on a pay-as-you-go basis from the Kenyan subsidiary of d.light.
With its USD 15 million investment, Norfund joins the American Development Finance Corporation, a new agency resulting from the merger between Overseas Private Investment Corporation and the Development Credit Authority. The financial institution has already committed USD 20 million per debt commitment for the BLK1 facility.
"While d.light has until now had to work very hard to constantly apply for new small bank loans, Norfund's new facility will finance the purchase of accounts receivable. This means that it will take less time for d.light to pay its suppliers until they get the money back into their accounts," Norfund explains.
The promoters of BLK1 believe that Norfund's investment will provide access to electricity and financial inclusion to around 1.9 million people. The scheme is also expected to create USD 88 million in additional revenue for the Kenyan economy and its consumers while avoiding the emissions of 600,000 tonnes of Carbon Dioxide.
According to the SFC, BLK1 has been structured to provide d.light Kenya with local currency financing (up to the equivalent of approximately 127 million Kenyan shillings in face value of purchased receivables) over a commitment period of 2 years. It is intended to be the 1st in a series of vehicles designed to provide d.light with continued access to sustainable and affordable local currency financing.
Source : www.abafnz.com