M a r k e t N e w s
Global IT company Rahi invests US$5m in Africa
Posted on : Monday, 15th February 2021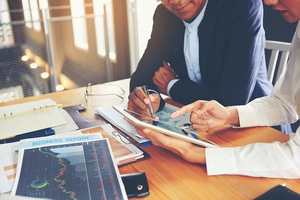 Global IT technology company Rahi has announced a US$5 million in capital spending across Africa as it launches its global expansion plan for the IT, data centre and business campus technology sectors.
Over the next three years, Rahi aims to spend US$5 million to extend its footprint across Dubai, South Africa, Kenya, Nigeria, Morocco and Egypt.
Following its continuing global expansion to territories such as Europe, Latin America and China, this strategic expansion will enhance the company's footprint in the Middle East and Africa as a whole, enabling Rahi to provide highly competitive data infrastructure solutions directly, securely and cost-effectively to this new region.
Established in 2012, Rahi has built up its reputation as one of the most dynamic system integrators in the world, and this change is expected to shake the technology environment around the Middle East and Africa. Via its massive partner ecosystem, including global tech giants such as Zoom, Nutanix, Palo Alto, Cobalt Iron, Lenovo, Juniper, NetApp, ZPE and Crestron, Rahi will offer transformative technologies across regions not currently available locally.
The Middle East and Africa have been strategically established in the global company's efforts to further extend its global presence and meet the increasing demand within these locations for products and services that will improve the performance and productivity of this market's existing IT infrastructure.
With the current Covid-19 pandemic impacting the sector, demand for IT infrastructure facilities and solutions has made it possible for local businesses to stay operational throughout the national lock-up and to expand considerably. In addition, the pandemic has resulted in a rapid growth in the demand for higher-quality cloud migration, emerging technology and deployment processes from others in the country, with local providers unable to fulfil this need.
The implementation of IT networks, data centres, collaborative software, storage and security technologies has become a crucial element for local businesses to remain operational and profitable throughout the lock-down process. Any of the innovations that Rahi will introduce include hardware and software from a groundbreaking network management firm, ZPE with ZPE solutions that allow for simpler remote management, thereby minimising the need for highly technically trained staff to fly to physical locations and maintain business continuity.
"The working climate has shifted dramatically as a result of the global pandemic of 2020. The patterns that have arisen are not transient, but continue as businesses transition to hybrid workspace models. In addition, the key infrastructures that sustain critical business IT operations have changed. We have taken a decision to grow into this area as we have an established track record of partnering with and accelerating the success stories of our customers," Tarun Raisoni, CEO of Rahi, said.
Africa is now one of the world's most populated continents, and its young population has powered the exponential growth of Internet usage through its fast-growing national IT infrastructure to justify Rahi's decision to extend to the region. The organisation will be one of the first IT systems integrators to provide complete life-cycle technology solutions to these countries and to commit to continuing investment in the field.
"Rahi will also supervise the effective incorporation and application of Rahi's technology solutions into the local marketplace and infrastructure, in addition to meeting the priorities and demands of the Middle East and African markets," says Kinghorn, whose title is vice president of Rahi Middle East and Africa.
The growth of Rahi's global presence will soon see the launch and seamless incorporation within the local marketplace of data centre technologies into new and current IT infrastructures.
Source : nesafric.co.ke