M a r k e t N e w s
Investments have turned Tanzania into a medical tourism hub
Posted on : Friday, 12th February 2021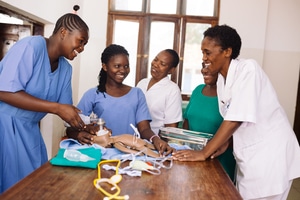 Investing in specialist care has decreased the number of patients seeking medical attention overseas at exorbitant rates by more than 95%, from 200 to 300 patients a year, to less than 60.
Eventually, government attempts to expand spending in the health sector have led the country to draw patients from surrounding nations. The Democratic Republic of Congo (DRC), Comoro, Uganda, Kenya, Malawi, Rwanda and Burundi are some of the neighboring countries whose patients come to Tanzania for different health services.
With a low or nil waiting time, medical tourism offers patients access to immediate medical treatment. There is a growing awareness that it takes far more than reliable care facilities to promote good health in a society.
Health tourism acts as a timely and efficient alternative for patients whose health needs urgent treatment and who are unable to access such medical services in their home hospitals.
This method of tourism entails individuals travelling to various locations where they are able to perform experiences that make a substantial contribution to the preservation and enhancement of their health and well-being.
The ongoing initiative in which Tanzania seeks global accreditation for its top-notch health facilities is another important milestone that will make medical tourism yield more benefits. This will be made possible by the creation of the Hospital and Health Accreditation Board, which will help hospitals win confidence from people within and outside the world requiring high-quality health care.
Therefore, ensuring high-quality and efficient health care requires concerted public and private sector initiatives that will potentially support the entire population of the country.
Source : newsafric.co.tz