M a r k e t N e w s
KENYA: Biotherm Connects Its 100 MW Kipeto Wind Farm to the Kenya Power Corporation Grid
Posted on : Monday, 8th February 2021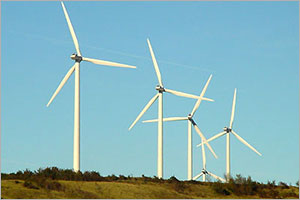 Independent Power Producer (IPP) BioTherm Energy is connecting its Kipeto wind farm to the grid of the state owned Kenya Power Corporation (KPLC). The 100 MW facility will be brought into commercial operation in the upcoming months.
The Kipeto wind farm is entering its test phase. After 2 years of work, the installation has just been connected to the Kenyan national electricity network. This operation will be followed by many tests, as well as the gradual commissioning of the installation, which has a capacity of 100 MW. The Kipeto wind farm, which is the 2nd installation of its kind built in Kenya, is made up of 60 turbines supplied by GE Renewable Energy, a company based in Paris, France and subsidiary of the American conglomerate General Electric.
The company that also installed the turbines built a 220 kV line that will be used to transport electricity from the project site to the Isinya substation in Kajiado County. Each wind turbine is capable of producing around 1.7 MW. Wind turbines have been installed in the foothills of Ngong Hills in Kajiado County, about 30 km southwest of Nairobi, the capital of Kenya. The park, which will come into commercial operation in a few months time, is owned by Kipeto Energy, which is 88% owned by BioTherm Energy, an independent power producer (IPP) based in Johannesburg, South Africa. The Kenyan company Craftskills also owns 12% shares of the Kipeto wind farm.
Source : www.abafnz.com