M a r k e t N e w s
French pharma firm Sartorius invests in Tanzania's pharmacy training
Posted on : Tuesday, 29th December 2020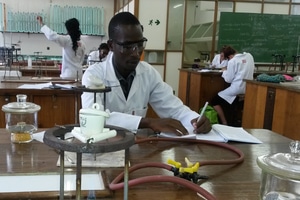 Global pharmacy and laboratory equipment provider Sartorius is funding an aid initiative to develop pharmaceutical preparation in Tanzania with a donation of US$104,000 which will go to action medeor, the European medical aid organisation.
The organization's initiative addresses young people who, after finishing their education as non-academic pharmacy professionals, will provide healthcare in Tanzania in order to improve the country's health service infrastructure.
This is intended to increase access to pharmaceutical training, particularly in rural areas.
In addition, Action Medeor is supplying laboratory equipment to a public pharmaceutical school in the Mpanda area.
Petra Kirchhoff, Head of Sartorius Corporate Communications, said "As a life sciences community, Sartorius is contributing to the growth and manufacture of affordable medicines. Well-trained pharmacy specialists are required to meet the people of Tanzania, and the country's health system as a whole needs to be improved. Vocational preparation is of considerable significance in this undertaking."
Sartorius is funding an assistance group from the medical and pharmacy industries for the seventh time within the scope of its Grants Instead of Gifts programme, ignoring Christmas presents for consumers and business partners.
In addition, Sartorius supports additional charity projects at many business sites: since 2018, for example, the company has been contributing to an SOS Children's Village in Bangalore, India, which offers access to medicine and schooling for orphaned children.
Source : newsafric.co.tz