M a r k e t N e w s
Kenya: Total's 107 Stations Switch to Solar as More Consumers Give Kenya Power a Blackout
Posted on : Monday, 8th February 2021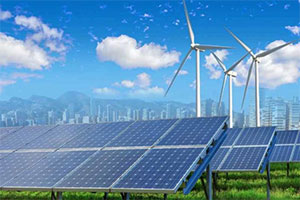 Kenya has connected total 107 of its service stations to solar energy, making it 1 of the largest firms to significantly reduce its reliance on Kenya Power. The move comes at an exact time when solar is becoming a cheaper and more reliable bet.
The firm said it has installed around some 3,390 solar panels and now is planning to have an additional 41 stations migrate to solar energy by 2021.
"The solar energy powers lights, fridges, pumps, air conditioning and coffee machines, reducing reliance on the grid," Total Kenya said on twitter.
The firm says the move is part of efforts to coordinate its operations with the United Nations Sustainable Development Goal number seven, which focuses on provision of affordable, reliable, sustainable and modern energy for all.
"Total remains committed to the global ambition to be Carbon dioxide emissions Net Zero by the year 2050. We have taken the right step in the right direction as a broad energy major. And the solarisation of our network of stations is part of our contribution to this great objective," the firm said.
The energy dealer began this campaign towards the end of year 2018, and for the last 2 years has been mounting solar panels on the rooftops of its buildings and convenience stores.
As the reliability of power from the national supplier Kenya Power and Lighting Company (KPLC) continues to plummet even as the cost of power keeps on going high, many more individuals and businesses alike have been moving towards renewable sources of energy such as solar, which, despite the high installation costs, offer significant long term benefits.
Consequently, over the past few years, the contribution of renewable energy sources to the power grid has been growing significantly.
Recent United Nations Department of Economics and Social Affairs statistics indicate modern renewable sources of energy accounted for about 60 % of all new power generation capacity by the year 2014.
Source : www.abafnz.com