M a r k e t N e w s
Kenya to Add 80mw Solar Power to National Grid
Posted on : Monday, 28th December 2020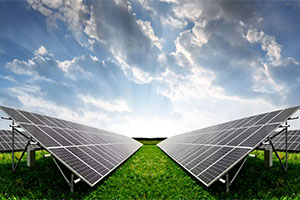 Kenya is ready to install 80 MW of solar power to the national electricity grid in 2021, the energy regulator reported.
Caroline Kimathi, principal renewable energy officer at the Energy and Petroleum Regulatory Authority, told journalists in Nairobi that Kenya generates roughly 200 megawatts of electricity from harnessing the sun's energy.
"Private investors have already been received approval to build 2 solar electric plants at 40 MW each that will be operational in 2021," Caroline Kimathi told a forum on reviewing a draft regulation on solar energy.
Kenya is an ideal location for production of electricity through solar panels due to abundant sunshine throughout the year in most parts of the country, Caroline Kimathi said.
Solar energy is also an economical way to ensure universal electrify coverage, especially in the arid and semi-arid areas, in the country.
Nickson Bukachi, senior renewable energy officer at the Energy and Petroleum Regulatory Authority, said that Kenya is planning to review the solar legal framework to hike its uptake among households and the industrial sector.
Kenya imports over 90% of solar equipment used in the country due to lack of local production technology and capacity, Nickson Bukachi said.
Proposed regulations recommend a number of standards for solar equipment imported into the country to safeguard consumers from substandard products, Nickson Bukachi said.
The new regulatory framework will boost technology transfer by ensuring that all solar projects undertaken by foreign firms have a minimum local content, Nickson Bukachi added.
Source : www.abafnz.com