M a r k e t N e w s
VINCI JV signs an agreement for a EUR 1.3 billion motorway project in Kenya
Posted on : Wednesday, 3rd March 2021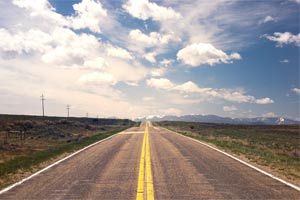 A joint venture between VINCI Highways Unit Rift Valley Highway, VINCI Concessions and Meridiam SAS has signed an agreement for the construction of approximately €1.3 billion of the Nairobi-Nakuru-Mau Summit Highway project in Kenya.
The agreement, through its Public-Private Partnership Unit and the Kenya National Highway Authority, has been signed with the Republic of Kenya (KeNHA).
The agreement is subject to the completion, in accordance with World Bank requirements, of an environmental and social impact assessment.
The scheme, considered to be a strategic infrastructure for the economic development of the country, involves the transformation of the current trunk road into a 175 km dual two-lane motorway.
The financial termination of the project is planned for the end of 2021.
Under the PPP, for 30 years, the Rift Valley Highway will be responsible for funding, planning, extending, updating, running, and maintaining the road corridor.
In a press release, VINCI stated: 'The construction works, scheduled to last 42 months, will be carried out with a consortium comprised of VINCI Construction subsidiaries: Sogea-Satom, locally rooted in Kenya and VINCI Construction Terrassement, specialised in large infrastructure projects.'
VINCI Highways, a VINCI Concessions subsidiary, aims to exploit its technological and organisational experience to introduce new patterns of traffic management and to deploy advanced equipment and maintenance plans.
It is expected that the highway project would boost road safety by reducing travel time between Nairobi, Nakuru and Mau Summit.
VINCI Construction UK secured a £ 14.5M contract in September to build a new cancer centre for the Christie NHS Foundation Trust in Macclesfield, UK.
The corporation will be in charge of constructing a two-storey building to accommodate the new cancer centre.
Source : www.worldconstructionnetwork.com