M a r k e t N e w s
The Demand for Wood is Growing in Kenya
Posted on : Wednesday, 3rd March 2021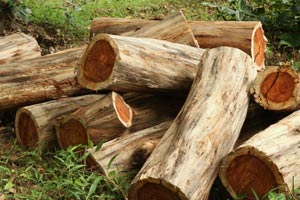 Several developments in Kenya are leading to an increase in demand for timber. Kenya's economy has expanded by 6% per year and is expected to continue to expand steadily. The population currently stands at 53 million and the proportion of the population living in cities is growing steadily. The rising middle class wants to buy nicer homes and furniture.
For example, demand for furniture has risen by 10% each year. Until now, a considerable proportion of furniture has been imported. Both the Government and the Kenyan private sector are planning to shift a major part of the furniture industry from Chinese factories to Kenyan suppliers. However, the furniture industry in Kenya is still at a very modest level and requires considerable investment. Kenya also wants to produce and import high quality timber for the furniture industry.
The Kenyan Government is addressing this problem with the goal of growing forest cover by 10% and improving the economic conditions for investors. Actually, the total area of forest cultivation is 220 000 hectares (ha), of which 138 000 ha are public and 90 000 ha are private. The major plantation plants are cypress, oak, eucalyptus and several native species.
The market for furniture-quality wood provides opportunities for Finnish sawmills that are currently exporting volumes of furniture-quality spruce sawn wood. There is a building boom in Kenya compared with China. Housing, as well as new offices, hotels and other commercial buildings, has been growing. While concrete, steel and glass are dominant structural and surface materials, the use of wood as a building material is becoming more frequent. Demand for prefabricated houses and building parts has also been rising steadily. This offers tremendous opportunities for the timber industry in Kenya and other countries that are preparing to invest in Africa.
Source : Bizmart