M a r k e t N e w s
US keen to draw more investors to Dar es Salaam
Posted on : Thursday, 26th November 2020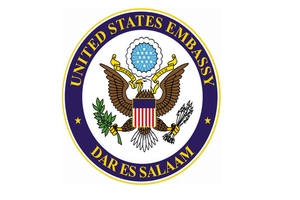 The US Embassy in Dar es Salaam said it is keen to draw more investors to the region.
The change came when Mr Ken Walsh, Chief Commercial Officer of the Embassy, visited the Tanzania Investment Center (TIC) last week and called for improved cooperation between the two.
Mr. Walsh, who had talks with Dr. Maduhu Kazi, Executive Director of the Center, shared his office's interest and willingness to organise a business and investment forum to bring together representatives of the US Chamber of Commerce and the Tanzania Chamber of Commerce, Industry and Agriculture (TCCIA).
He added that the purpose of the proposed forum will be to find more possibilities for business and investment, for joint venture ventures, to attract capital, to share knowledge and to search for new markets.
The senior official, who has been in the country for the last two months, visited TIC to present himself, among other things, and to express his willingness to work with the centre to improve business and investment between Tanzania and the United States.
He said that among his duties in the country is to obtain information on all available investment opportunities in the country and to promote the same to businessmen/investors in the United States.
Mr Walsh therefore called for close collaboration between TIC and his office in all matters concerning business and investment for the shared benefit of both countries.
Welcoming Mr. Walsh, Dr. Kazi thanked the senior US official for paying him a courtesy call and told him that the centre was ready to work with the US Embassy to improve the two countries' business and investment relations.
The Executive Director of TIC also briefly outlined main sectors that may be of interest to US investors, such as agriculture, industry, fisheries, livestock, tourism, technology and infrastructure.
Some 331 ventures were registered between 1997 and 2020, according to TIC, which created jobs for 49,272 people.
In various sectors, including industries, agriculture, transportation and natural resources, the US is among the top ten countries with registered ICT projects.
Source : newsafric.com