M a r k e t N e w s
Dar Leads East Africa on construction projects
Posted on : Tuesday, 27th October 2020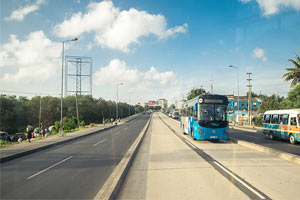 In terms of infrastructure investments, Tanzania is leading the East African bloc in terms of value.
The region, the second-largest economy in the EAC, according to the Africa Construction Trends Report 2019, reported a total project value of USD 60.3 billion last year. Tanzania's overall project share is 41.2 percent, the highest potion in East Africa's total investment valuation as recorded by the consulting company Deloitte last month.
The projects that upped the country position are the new Likong'o-Mchinga LNG plant, worth 30billion US dollars which also is one of the most valuable projects in the region.
The LNG once completed, the plant is expected to contribute about 7.0 percent towards the country's economic growth. Tanzania is also linked to Kenya in terms of development projects, documenting 51 projects in 2019. Regionally, Kenya accounted for just 24.6 percent or 36 billion US dollars of the overall project valuation of the region behind Tanzania.
Overall, the total number of projects in East Africa grew by 30.9% between 2018 and 2019, with 182 projects currently under construction in the country. Kenya's rail project is expected to lead to improving trade activities in Kenya, positioning the nation at the center of East Africa's rail network.
Now African countries; Burundi, Comoros, Djibouti, Eritrea, Ethiopia, Kenya, Rwanda, Seychelles, Somalia, Tanzania and Uganda account for 40.3 percent of projects across the continent and 29.5 percent of their value.
The total value of construction projects had increased by 67.6 percent between 2018 and 2019, from 87 billion US dollars to 146 billion US dollars. The increase stemmed from investments in a large infrastructure.
In recent years, East Africa has faced a range of problems in terms of transport networks, making investing in transport a priority to maintain a stable transport network. As a result, the industry reported the largest number of projects – 69 out of 182 projects, led by the energy and power sectors with 40 projects, 22 percent and the real estate sector with 35 projects with 19.2 percent.
The high number of transport schemes resulted from investment in rail, road and airport schemes. Projects in East Africa are largely owned by the government, accounting for 79.1%, while private domestic firms own 6.6%.
East Africa depends on external support for the bulk of development programs. The region's project funding is dominated by China-20.9 percent; down from 25.9 percent, last year-while governments account for 13.7 percent of total funding.
Source : Bizmart