M a r k e t N e w s
Elevator Manufacturer Kone acquires Marryat dealers in East Africa
Posted on : Tuesday, 18th November 2014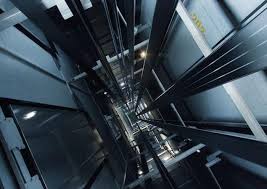 Elevator manufacturer Kone has acquired Marryat & Scott (Kenya) and Marryats East Africa, in a deal that would see the company grow its grip in Kenya, Tanzania, Rwanda and Uganda. Kone's executive vice-president for West and South Europe and Africa, Pierre Liautaud, has said that there are new housing and infrastructure projects that have emerged in Africa due to the region's rapid urbanization and which are creating business for the company.
"These acquisitions are in line with our long-term business strategy, and we look forward to bringing reliable products and services to Kenya, Uganda and their neighbouring regions," said Liautaud.
Kone Elevators is a company based in the United States and with global operations. The company has entered the market of energy-efficient elevators too and designs elevators for different needs. Marryat & Scott were previously, dealers for Kone's elevators since 2003, and have operated in Kenya for more than 50 years now. Marryats East Africa is based in Kampala, Uganda.
The company has also recently sought to strengthen operations in the Middle East by opening a new office in Dubai. It also manufactures escalators and autowalks.
Source : constructionreviewonline.com