M a r k e t N e w s
Kenyan Government presents a positive FY20-21 budget against Covid-19 backdrop sets a trajectory for recovery and growth
Posted on : Monday, 29th June 2020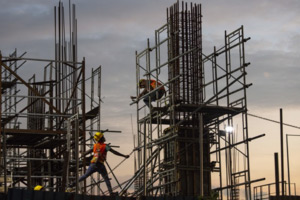 As the world prepares itself for a new normal post corona virus, countries in the East African region are also pulling all stops to ensure economic revival. The Kenyan Government has presented a USD 26 Billion budget for the fiscal year 2020 - 21. The period for this budget starts from the 1st of July, 2020 to 30th June, 2021. Seeking to tackle the adverse impact from a list of factors like the Covid-19 pandemic, locust invasions, and floods, and revive growth by supporting households and businesses, the government has set out a gradual fiscal consolidation path following the inevitable deterioration in public finances which was seen during the latter half of the 2019/20 fiscal year.
Projecting a revenue of KES 1.89 Trillion which is about 16.8% of GDP which is a mark-down from the 18.6% of GDP projection from the previous year, yeilding a budget deficit of KES 841 Billion or 7.5% of GDP for this fiscal year. The adverse impact of the coronavirus shock on revenue, which has been amplified by VAT reductions and tax relief measures to cushion the fallout from the pandemic have also been taken into account. As the economy begins to recover, expenditure consolidation is expected to more than offset the loss of revenue. The deficit is expected to narrow to 6.1% of GDP in fiscal year 2021–2022 and hence the government has retained the medium-term target at 3.0%. Meanwhile, the government plans to tap into both foreign and domestic credit markets, with external funding projected to account for roughly 42% of the deficit.
As an additional response to Covid-19, the authorities also outlined an eight-point new USD 540 Million stimulus package aiming to revive economic activity and enable businesses to recover from the shock. The slew of measures include rehabilitating road infrastructure, enhancing liquidity support to businesses, increasing expenditure in healthcare and agriculture, reopening the tourism sector, and promoting local manufacturers.
The plan appears to remain credible and bodes well for containing the worst effects of the crisis including the Covid-19 pandemic and associated containment measures, locust swarms and floods. This is despite the inevitable fiscal deterioration, stemming from shrinking revenue and a surge in spending in response to the pandemic.
Dylan Smith an economist at Goldman Sachs, noted that, "A sharp deterioration in revenues is offset by a robust expenditure consolidation in the coming fiscal year, before revenues recover and drive the expenditure in outer years. Relative to peers, this response would keep the fiscal deterioration contained, and Kenya has been among the first countries in the region to present a credible medium-term fiscal framework in response to the corona crisis challenge. This, combined with Kenya's ongoing program talks with the IMF in 2020, broader economic diversification and limited commodity exposure, leads us to view Kenya in a comparatively favorable light."
Source : bizmart