M a r k e t N e w s
TCI Telecomunicazioni Italia S.R.L to Spotlight Opportunities in the African Market
Posted on : Thursday, 5th March 2020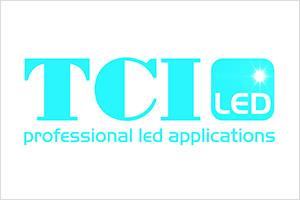 TCI is a worldwide known Italian Manufacturer leader in the production of electronic components for lighting applications. Our passion for Light dates back more than 30 years agoand has evolved over the time, always preserving the typical values of the Italian tradition: quality and reliability.

TCI trust in the proactivity as the driving force of change and improvement. Currently its product range includes LED DRIVERS, LED MODULES, COBS, OLEDS and WIRELESS SOLUTIONS, beyond the traditional technology.

TCI Telecomunicazioni Italia S.r.l Has Recently signed up as an exhibitor at the International Trade Exhibition On Residential, Commercial & Industrial Lighting & Accessories Lightexpo Kenya 2020 which will be held at the Kenyatta International Convention centre Nairobi Kenya from 10th – 12th June 2020.

LIGHTEXPO 2020 is unique event in the East Africa market. Having being branched out from BUILDEXPO previously, LIGHTEXPO will be the largest event for the lighting market in East Africa.

The lighting industry in East Africa is on a globalization drive and is now providing the African consumers a variety of lighting products sourced domestically as well as internationally. In the context of the reduced import duty, the globalization drive is gaining momentum.
Source : www.innzaf.com