M a r k e t N e w s
Global Recognition for the Rwandan Sustainable Mobility Providers
Posted on : Thursday, 13th February 2020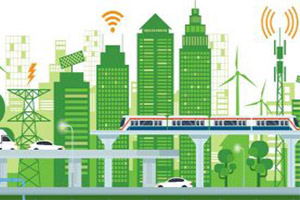 The Rwanda Utilities Regulatory Authority (RURA) and Ampersand have been listed among Africa's most promising climate and clean energy inventors lined up for the 2020 Ashden Awards.

The Ashden Awards recognize the most exciting climate action solutions being implemented around the world.

This year, a total of 44 nominees have been declared, comprising of cities and organisations that are working on the climate crisis with practical actions.

Ashden CEO Harriet Lamb said: "We have highlighted 44 hugely promising organisations and projects, all ready to scale up or share - and many more excellent entrants barely failed to make the final longlist underlining the strength of current innovation.

RURA has been nominated for "bringing cleaner buses to the streets of Kigali", while Ampersand is being recognised for introducing "electric motorcycles designed and manufactured in Africa".

While RURA is the national utility regulator, Ampersand is a private firm, whose mission; it says, is "building affordable electric vehicles and charging systems for the three million motorcycle taxi drivers in East Africa, starting with Rwanda."

Besides Rwandan sustainable mobility providers, eight other 10 African organisations made the list which also features 34 other innovators from around the world.
Source : www.innzaf.com