M a r k e t N e w s
USD 751 million East African Coastal Corridor development project beginning its construction process soon
Posted on : Friday, 7th February 2020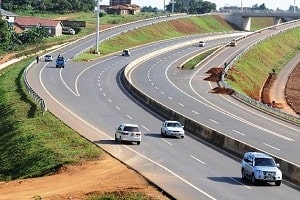 The process of constructing 460 km Coastline Transnational Highway in Kenya has officially begun by the National Highway Authority (KeNHA) of Kenya. The authority has rolled the tender for a part of the project that includes 13.5 km Mombasa - Mtwapa road, and the 40.4 km Mtwapa - Kwa Kadzengo - Kilifi road in an advertisement.
The Mombasa - Mtwapa section includes the construction of four-lane dual carriageway, stormwater drains, service roads, grade-separated junction, major and minor drainage structures, access roads, and social amenities along the road. Whereas Mtwapa - Kwa Kadzengo -Kilifi section includes the construction of 7.3 km dual carriageway and service lanes on both sides, up-gradation of existing 33.1 km road, and a dual carriageway bridge.
Along with it, the project also includes the construction of a market for roadside traders along the Mombasa - Mtwapa - Malindi highway as authority demolished the existed market 18 months back. Currently, the National Highway Authority is looking for consultancy services for the review and construction supervision of the project.
The Coastline Transnational Highway project, which is also known as the East African Coastal Corridor development project, covers Lunga Lunga-Mombasa-Mtwapa-Malindi in Kenya and Bagamoyo-Tanga-Horohoro in Tanzania.
The USD 751 million project will be financed by AfDB with the government of Keya at 70 percent and the government of Tanzania at 30 percent. The project received a fund of USD 33.41 million by the EU via the Kenyan government, and thereafter, AfDB also approved a fund of USD 384.22 million for the project.
The project will dramatically improve road transport along the coastline of Keny and Tanzania. It is intended to boost the regional integration between the two countries, facilitate the cross border trade and increase the socio-economic development of the regions.
Source : Bizmart