M a r k e t N e w s
Addis Ababa Glass & Bottle Share Company Aiming To Triple Its Container Glass Manufacturing Capacity
Posted on : Tuesday, 4th February 2020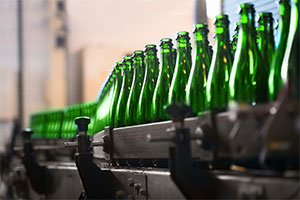 Addis Ababa Glass and Bottle Share Company, an Ethiopian glass container manufacturing company aim to increase capacity from its current 80 tons per day to 240 tons per day by 2022.
Addis Glass is a container glass packaging producer which uses electric melting technology. It has gained from Ethiopia's competitive electricity prices.
As part of its attentive process, the private equity player approached the UK based glass specialists, Glass Technology Services, to provide its assessment of the project and offer technical advice on the company and project.
The total project is estimated at $40m with the IFC considering providing total financing of $25m alongside an East African based private equity firm which specialises in growth, buyout and recapitalisation of medium-sized companies.
Glass Technology Services consultancy team discussed existing production facilities and the proposal for the additional 160 tonnes/day production lines.
Dr Nick Kirk, Glass Technology Services Technical Director said: "In order to achieve further production output, investment will be required in all stages of production including raw materials processing, batch storage and mixing, furnaces, forming, inspection and packaging.
The project is now at the design and implementation stage and GTS will continue to support Addis Glass.
The project team is aiming further external project management support and senior technical resources to assist with the execution of the project.
Source : newzmart.com