M a r k e t N e w s
Kenya - Plans Are Underway For The Launch Of A Loan Facility Targeting SMEs In The Country
Posted on : Friday, 31st January 2020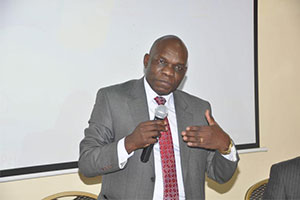 Principal Secretary of Industrialization, Francis Owino at an event with President Uhuru Kenyatta, said the new service, which will be launched by the National Treasury, is expected to allow SMEs access more capital and address the challenge they face when starting their businesses.
The new MSE's policy is expected to address challenges in areas that has limited access to finance particularly for start-ups.
The PS was speaking during the review on the suggested changes to the MSE's policy by stakeholders that was revised last in 2005.
"One of the critical challenges of the SME's sector is access to funds and some demands that equally have to be met and these are individual businesses," said Owino.
"To get the actors and stakeholders takes time but the process we will do by February where the Medium Small Enterprises will now adopt too," said PS Industrialization Francis Owino.
The SME sector is part of President Uhuru Kenyatta's top important sectors, including more than 90 percent of all businesses in Kenya.
Source : newzmart.com