M a r k e t N e w s
African partnerships strengthen Deep Casing Tools' global footprint
Posted on : Thursday, 30th January 2020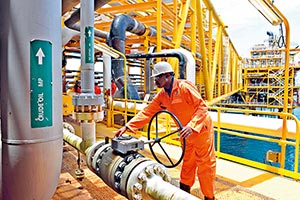 Deep Casing Tools (DCT), the UK-based Oil and Gas Technology development company, has confirmed the employment of 2 agents as part of its strategic development plans in Africa.

DCT has selected Africa Oilwell Technology, an Oilfield Services Company, as its partner in Cameroon, Angola,Democratic Republic of Congo , Republic of Congo, Gabon and South Africa. Meanwhile, Omasup Energy Services one of the oil and gas services company, has been selected as the company's representative in Nigeria.

Partnering with these Africa-based agents will allow DCT to speedily respond to rising consumer demand in the region by arraying its suite of well construction and completion tools quickly and safely, while providing a high level of on-the-ground service.

The partnerships will allow a growing demand for oil and gas well services and innovation in Africa. It has been reported that Africa will more than double its gas production by 2040, providing 9.2% of the world's output, or more than 505 billion cubic meters, according to The Gas Exporting Countries Forum (GECF). This presents an enormous growth prospect for businesses which upkeep operators to make operations more efficient.

Commenting on the partnership, David Stephenson, CEO at DCT, said: "We have worked hard over the last decade to establish a strong presence and network of agents in key oil and gas hubs around the world. Africa is a region with huge potential and exploring opportunities in this emerging market is a natural step for us.

"We look forward to working in partnership with Africa Oilwell Technology and Omasup Energy Services to rise our existence in Africa, and bring our inventive and reliable technology solutions to the region."

DCT has developed a strong reputation for using simple innovation and expertly engineered technology to help oil and gas operators drill more wells successfully. With average cost savings of half a million dollars and time savings of 75% per well, the demand for DCT's solutions carry on to develop across the globe.
Source : www.asjks.com