M a r k e t N e w s
Kenya To Focus On Sugar Sector For Its Future Economic Growth
Posted on : Wednesday, 22nd January 2020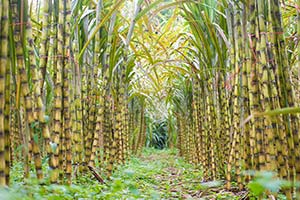 Kenya's main economic growth is its agriculture sector. It contributes to over a quarter of our Gross Domestic Product and employs more than 40 percent of the population.
In rural areas, 70 percent of citizens' livelihoods are dependent on agriculture.
The sugarcane industry contributes to around 15 percent of this. The income of over six million people is directly tied to this industry.
President Uhuru Kenyatta has always said that "agriculture is key to our industrialization strategy as most of our industries are agro-based".
The government has come up with a ten-year comprehensive Agriculture Sector Transformation Growth Strategy. This is aimed at ensuring that agriculture plays a crucial role in the economic development of the nation.
Our agricultural sector has been sustaining our people. Our land has been part of our national ethos for a long time.
The government is focusing on strengthening the agriculture sector, particularly the sugar industry. This, however, is part of a long-term and gradual process that will ensure changes in the agricultural market are not disruptive.
The Kenya Agriculture Insurance Programme (KAIP) and the Kenya Livestock Insurance Programme (KLIP) are two measures which was started to strengthen the agriculture sector.
The implementation of these innovative insurance programs in 2016, designed in partnership with the World Bank, have already befitted hundreds of thousands of Kenyan farmers.
Similar measures aimed at providing farmers with further support are about to be implemented in the sugarcane sector.
These include government-sponsored soil testing and providing farmers with subsidized fertilizers.
The new plan for expanding the sugarcane industry also aims to provide farmers with more efficient irrigation technology.
Other than playing an important role in the government's economic plan, the impetus for these measures has been the unusually low output of domestic sugar production this season. Sugar imports have increased by 34 percent.
Strengthening the industry includes improving milling technology, ensuring the provision of the raw materials necessary for efficient production and protecting the nation from the international competition through tax measures.
Source : newzmart