M a r k e t N e w s
Ghana, The First African Nation To Turn Plastic Waste Into Liquid Fuel
Posted on : Monday, 9th March 2020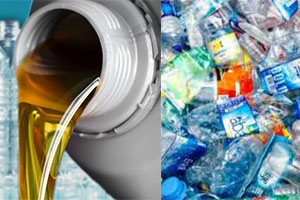 Ghana formally joined the Global Plastic Action Partnership, an initiative dedicated to eradicating plastic waste and pollution worldwide, thus becoming the first African nation to do so.
Ghana produces 1.7 million tonnes of plastic waste annually, with only two per cent being recycled, according to the United Nations Development Programme.
Francis Kantavooro has produced a locally gathered reactor that turns plastic waste into fuel such as gasoline, diesel, kerosene and domestic gas for homes in Ghana.
Ghana's Ministry of Environment, Science, Technology and Innovation is currently developing a national roadmap for sustainably managing and reducing the country's plastic waste challenge as part of the partnership, while continuing to boost its economic growth.
Kantavooro's reactor uses high temperatures between 300 and 900 degrees Celcius to heat plastics in the absence of oxygen to produce liquid. The process, called pyrolysis, generates liquid fuel such as gasoline, diesel, kerosene and domestic gas.
The project is currently being trialled in the northern region of Ghana where illegal mining has caused environmental havoc to degraded lands. The project directly and indirectly provides jobs for over 150 people.
Kantavooro's project is part of many initiatives that are currently being performed in Ghana to engage illegal gold miners, many of whom have been put out of work following a national ban on illegal mining to protect water bodies and its dwindling forest cover.
The United Nations Development Programme Global Environment Fund is supporting Kantavooro to refine his innovation to ensure it consumes lesser amount of fuel.
Source : newzmart.com