M a r k e t N e w s
Going Big In Ethiopia A New Video Campaign Is Launched By Coca-Cola
Posted on : Wednesday, 15th January 2020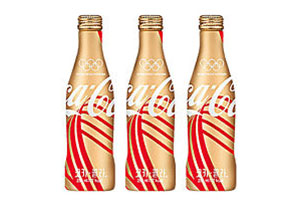 Ethiopia is greatly admired not just for its beauty, diversity or economic progress but also the fervent spirit of its people. It is extremely encouraging to see the improved economic growth projections over the last couple of years which is testament to all of the hard work that has been done," said Phillipine Mtikitiki General Manager for East & Central Africa.
With the aim of showing the immense investment and tourist attractions of Ethiopia, Going Big in Ethiopia a new video campaign is launched in Addis.
The promotional documentary sponsored by Coca-Cola Company features key leaders that includes Olympic medalist and investor Haile Gebrselassie, heads of companies occupied in coffee, textiles and other industries, talking about the large scale of opportunities that the Ethiopian economy offers to global investors.
Bruno Pietracci is president of the Southern and East Africa business unit of The Coca-Cola Company, whose company sponsored the production. He further stated, "This is an exciting time for Ethiopia. Never before has this country been so uniquely positioned to become a leading center for trade and commerce in Africa. It has a young, ambitious and educated workforce. Admirable and resilient entrepreneurs and investors who work hard every day to build strong businesses that improve the lives of millions of people, and there's no better measure of the excitement about Ethiopia than the partners that have come together."
"The goal of this project is to tell an exciting story of Ethiopia symbolizes the future of trade and investment in Africa through the eyes of key investors local and international, and key government partners," Bruno continued.
"Coca-Cola has been present in Ethiopia for 60 years and we are proud to be associated with its growth. We plan to invest further and have also set some ambitious targets and goals around empowering women and youth, water conservation and access and management of plastic waste. All this would not have been possible without the support of many of you in this room," Phillipine Mtikitiki said.
Source : newzmart.com