M a r k e t N e w s
Rwanda Launches 188MVA Shango Power Substation at Kigali
Posted on : Tuesday, 21st January 2020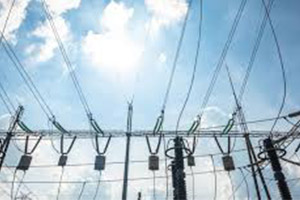 The substation is part of the NELSAP Regional Interconnection Project involving Kenya, Uganda, Rwanda, DRC and Burundi.

The Rwandan component, at a prediction cost of €111.03 million ($124 million), involves the construction of 286 km of 220kV lines, three substations and the upgrade of two substations.

The African Development Fund, part of the African Development Bank Group, contributed €38 million (about 34%) of the total project cost.

The Shango substation, the largest in the country, has been designed to play a key role in the management of electricity supply services in Rwanda and a grant for electricity trading between the East African neighbours.

Speaking during the inauguration, AfDB's country manager Martha Phiri, showed gratitude for the strong cooperation that the Bank continues to enjoy with the government of Rwanda.

The energisation of the Shango substation and related network will facilitate the country's approach to excess power of nearly 1,040MW from the regional market, decreasing reliance on expensive fossil-fuel generated power.

"This would ultimately help the people and industries in Rwanda through rising availability, reliability of clean power and possible reduction in electricity tariffs," said Phiri.

Rwanda is pursuing an ambitious target to accomplish affordable, reliable and universal access to electricity by 2024 in line with the National Strategy for Transformation.


Source : www.innzaf.com