M a r k e t N e w s
Cooperation between Ethiopia and Chinese firms is leaping to boost Ethiopia's construction sector
Posted on : Tuesday, 7th January 2020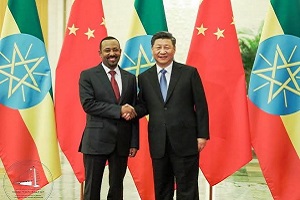 The cooperation between the Ethiopian Ministry of Urban Development and Construction (MoUDC) and Chinese firms has increased to boost the construction sector of Ethiopia.

Ethiopia has put forward a 10-year strategic plan to develop its construction sector, and Chinese construction firms will play a key role in fulfilling the plan said by Aysha Mohammed.

She also said that Chinese firms are also keen to help Ethiopia in constructing residential homes for millions of Ethiopians who lack proper housings.

Ethiopia has achieved strong economic progress for the last 15 years in which construction sector plays a major role. The undertaking housing project will help Ethiopia to fulfill the needs of the rapidly urbanizing population of the country.

Recently, Takele Uma, Mayor of Addis Ababa, announced the plan to collaborate with Chinese firms to provide housing facilities to about four million people.

This residential project, which will be constructed over 27 hectares of land is partnered with China Communications Construction Company (CCCC) to build.

Currently, CCCC and Addis Ababa City administration is finalizing the design work for the proposed residential project.
Source : Bizmart