M a r k e t N e w s
Paper Bags Market Have Witnessed A Steady Growth
Posted on : Thursday, 2nd January 2020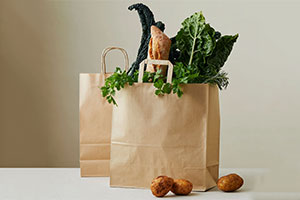 Over the past couple of years, owing to the demand for convenient and customizable carrier of goods, paper bags market have witnessed a steady growth.
Paper bags are fundamental needs of the modern life.
Paper bags are usually used as shopping bags and also as big sacks. They are made up of forms of kraft paper.
Paper bags provide quality, secures the item encased, and also can be recycled for reuse.
Paper bags are available in the form of carry bag, check out paper bag, confectionary paper bag, and black bottom paper bag.
Growing demand for smaller pack sizes, increasing use of personal care products and cosmetics, and comfort in handling are believed to drive the expansion of the paper bags market.
They offers longevity and their eco-friendly nature has made them more demandable.
Paper bags are available in a wide range of size and design.
Paper bags are mostly used in customer goods, pharmaceuticals, stationary, confectionary, foods, personal use, home care products, and cosmetics.
They are easy to make, simple to use and cost-effective. Such features are anticipated to be boosting the paper bags market.
A few trends such as growing modernization, increasing individual income, and rapid changing lifestyles are estimated to push the growth in the paper bags market.
Consumers are select paper bags over plastic bags, owing to the environment consciousness.
Rising preference for paper bags in developed regions, increasing retail sectors, and growing demand for food and beverage packaging are expected to be driving the paper bags market.
Source : newzmart