M a r k e t N e w s
East Africa Puts Pressure on Exploration Investment in Nigeria
Posted on : Friday, 14th November 2014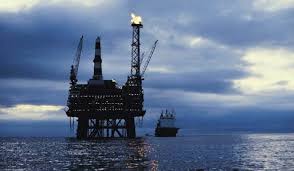 Nigeria is no longer the preferred destination for oil exploration in Africa, the Managing Director\Chief Executive, Total Upstream Company in Nigeria, Elisabeth Proust, has said.
Proust attributed this to stiff competition from East Africa with large volumes of gas discovered in Mozambique, Tanzania, Kenya and Angola.
According to her, these countries have rolled out attractive terms and incentives designed to encourage exploration.
She stressed the need for aggressive exploration activities to replace reserves and develop exploitation projects.
She stated: "I believe all stakeholders recognise the urgent need to replace production in Nigeria. The level of drilling activity in Nigeria and the reserve replacement ratio of drilling activity in Nigeria and the reserves replacement ratio of the country are extremely low right now.
"For Nigeria's oil and gas reserves to grow and for companies to invest in exploration and development of assets, there must be a clear, fair and stable and regulatory regime that allows long term planning and investing".
She called for an urgent need to encourage aggressive exploration for oil and gas to replace reserves and develop exploitation projects. "For example, there are considerable unexplored frontier basins in the deeply buried onshore, offshore and ultra-deep offshore Niger Delta of over 50 billion barrels of oil equivalent and about 10-15 billion barrels of oil equivalent in the Lagos abrupt margin and upper Benue trough. In the current situation, there is need for the government authorities to be creative on incentives for exploration. Otherwise reserves replacement and production will continue to decline", she added.
Proust disclosed that the company has been in Nigeria for over 50 years in all the sectors - upstream, midstream and downstream.
According to her, in Nigeria, the upstream activities of the Total Group are carried out primarily through Total E&P Nigeria Limited, the operator of the Nigerian National Petroleum Corporation (NNPC/TEPNG Joint Venture, and Total Upstream Nigeria Limited, which developed the Akpo field and has now launched the Egina project, both in OML 130.
"The Total Group is also active in the commercialisation of Nigerian gas through our 15 per cent interest in Nigeria LNG Limited and our 17 per cent interest in Brass LNG Limited. We are also building two major pipelines, the 50km Northern Option Pipe Line and the 45km pipeline traversing Obite, Ubeta and Rumuji. These pipelines will enable the company to remain as key players in the supply of gas to both the domestic and export markets".
She disclosed that the company has just created a new energies entity in Nigeria to show its seriousness about its commitment to energy, particularly in Solar where, she said, the company has taken a 65 per cent interest in SunPower, the world's second-largest solar energy company.
Source : ALL AFRICA